Workshop on
" Strategies for Applying Course Content to Real – World Contexts "
We are pleased to invite you to join and grab the opportunity to learn on Strategies for Applying Course Content to Real World Contexts by participating in this workshop.
Research in educational psychology and related disciplines has much to offer for university instructors considering strategies for effective teaching.  One of the more challenging yet critically important aspects of instruction at all levels is connecting both factual and theoretical information to the everyday world and demonstrating how classroom material is relevant to these real-world contexts.
Why you should attend?
This workshop will discuss strategies for assisting learners to identify how course material applies to situations in everyday life, empowering them to be more effective as citizens in the modern world.
Who should attend?
Academics/Teachers/Lecturers
Students
Industry Experts
Policy makers
Resource Person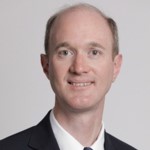 Dr. Brian D. Beitzel
Director of Education Assessment and Accreditation
Professor of Educational Psychology
School of Education and Human Ecology
State University of New York College, USA
On 13th June 2019
From 2.30PM – 3.30PM
[ Free Registration to all conference participants ]